There's a reason why Google owns YouTube. The video sharing and social media platform is the second-largest search engine, right behind its parent company. Together, these two websites form a powerhouse for consumers seeking information on products prior to making a purchasing decision. In fact, 85% of people who use Google search also use YouTube.
However, like Google, it doesn't do you any good to create great content if people can't find it. SEO for YouTube is just as important as SEO for written copy. Never thought about optimizing your YouTube videos for search? Then you've come to the right place! Here are eight steps you can take to help you get the most out of YouTube.
How Consumers Use YouTube
First, it's important to understand how consumers search using both Google and YouTube before they start to convert. Prior to YouTube's popularity, product research was primarily a Google-only affair: type in keywords, read some reviews, do some comparison shopping, make a purchase. Now, 80% of people say they typically switch between online search and video when researching products to buy.
Video is here to stay and people are turning to it as an information source more and more. Bottom line: if you aren't on YouTube you aren't meeting your customers where they are. When considering whether or not to add a YouTube channel and video to your marketing mix, consider learning styles. Everyone absorbs and processes information differently. If you have great written content on your website, plus a corresponding video, you're hitting on three of the four core learning styles: visual, auditory, and reading and writing.
Now that you understand why you should be making the most of YouTube, let's walk through the different elements needed for successful SEO for YouTube. You can find a great, in-depth article here. There are also tons of useful how-to videos on… You guessed it. But the information below is a great start. You can easily implement some of these SEO tactics on your own YouTube channel.
1. Do some quick keyword research.
Keywords are words people type into a search bar. Google crawls the internet for any content containing keywords and returns them in search results—including video. (How does Google even "crawl" a video? We'll touch on that in a moment.) Do a little research into what keywords people are searching for that are related to your video topic. How? There are lots of options, but YouTube takes out some of the guesswork with their Search Insights features.
Search Insights
Search Insights gives you a peek into the keywords your audience is searching for. You can save any keywords you want to keep track of. The best part? YouTube will point out any searches that don't have a lot of matches. These are tagged Content Gaps—and they're gold! Looking at content gaps in your audience's search queries can help steer your content creation decisions.
To find Search Insights on YouTube channel, head to Your Channel > Your Videos > Analytics and select Research. In addition to getting insights into audience keywords and content gaps, you can also search topics across YouTube to see what's out there.
What keywords should you target in YouTube for SEO?
YouTube is a great place to go after longtail keywords with high search intent. These are key to establishing yourself as an authority on a topic. Ideally, YouTube content should focus on answering questions. For example: "how to set up a home office", "what should a home office include", "why is a home office ideal for remote work", etc.
2. Include the keyword in the video file name.
Goodbye, promo_video_0822-FINAL02.mp4. Instead, take a hot minute to change it to something that includes your keyword. This is a great way to sneak it in! If you're going after the search query "best home office design tips" then name your video file best-home-office-design-tips.mp4 (or MOV or WMV—whatever video format you're using).
3. Include the keyword in the video title.
You may (or may not) know that Google's bots can't crawl images or videos when it's looking for answers to search queries—although it is getting smarter all the time. But for now, you need to rely on elements Google can access: text and code. You've already got your keyword on the file name. Cool. Now another place you need to include it is in the video title.
Make sure you do this in a way that sounds natural, but try to get as close to the exact keyword as you can. It's a delicate balance. Also, don't make your title too long. Limit it to 60 characters to avoid it being cut off in search results.
4. SEO the video description and include relevant links and calls to action.
Optimizing written copy takes some practice (or ahem—a professional), but ideally you want to write for humans while including your chosen keyword in a natural way. Don't stuff! The character limit on descriptions is 1,000, but it's up to you how long you want your description to be. My video description checklist includes:
I keep the company overview and links to social channels the same on every video description. It just takes a quick copy and paste.
5. Choose the right category.
Under Advanced Settings, select the category that you feel is the best fit for your video. This is another way to tell YouTube what kind of video it is and where it belongs on playlists and recommendations. Take some time to look at what kind of content is already working in that category and consider how your own video fits in.
6. Create and upload a custom thumbnail image.
YouTube will automatically select a still from the video to use as the thumbnail (the little image that appears next to the video in search results). Occasionally it's perfect. But more often than not, it's someone frozen in mid-sentence with mouth agape. If you want to encourage clicks and look like the pro you are, take a little time to create an attention-grabbing thumbnail using Canva or other design software. Learn tips for creating great YouTube thumbnails here.
7. Get a transcription of your video and upload the .SRT file for subtitles and closed captions.
You want to know how Google knows how to include your YouTube video in its search results? This is the secret sauce. While Google can't crawl a video or an image, remember it can crawl text. This is also why it's important to include keywords in your video scripts. An .SRT file is the audio in your video converted to text and uploaded to YouTube as either transcript text or timed subtitles.
There are many, many ways to turn audio into text. If your video is short enough, you can type the transcript by hand directly in YouTube Studio. Another option is to upload an audio file into Word (online version) and select Transcribe. There are also services you (or your favorite marketing agency) can subscribe to which will automatically generate an .SRT file from an uploaded video file. The options are only limited by your time and your budget. Also keep in mind transcriptions aren't perfect. It's always a good idea to edit them for punctuation, grammar, and clarity.
The true benefit of uploading an .SRT file for subtitles and closed captions isn't the SEO. When you take the time to add these to your videos, you're making your content accessible to those with auditory disabilities—and that's being a good digital citizen!
8. Add Cards and End Screens.
You're not quite finished yet. Before you hit Publish, take the extra step of adding Card and End Screen features to your video. These elements link your content and encourage viewers to spend more time on your channel (and hopefully subscribe).
Cards
Cards are the little circles with an i that appear in the top right corner while you're watching a video. There are six different types of cards you can add:
channel cards
donation cards
fan funding cards
link cards
poll cards
video or playlist cards
Ideally, you want to include a Card when something relevant comes up in the current video. Staying with our example of "best home office design tips", there may be a point in that video discussing selecting a desk and chair. Do you have another video on your channel about the best desks and chairs for a home office? If so, it's ideal to link to it with a Video Card during that section of the video.
End Screens
End Screens are like mini CTAs. They encourage viewers to watch another video, check out another one of your playlists, subscribe to your channel, and more. Adding end screens can be tricky, as they can cover up parts of the video. It helps to think about them ahead of time and where they will go once the video is over. You can learn more about end screens from Google here.
SEO for YouTube at Holland Adhaus
Implementing SEO for YouTube videos can feel like yet another task on your marketing to do list you just don't have time to learn. Not to worry! We love helping our clients make the most of this video sharing and social media platform. As a full-service marketing agency, there's nothing YouTube-related we can't do—from creating a channel for your business to video production to advertising on YouTube. Contact us today to learn more.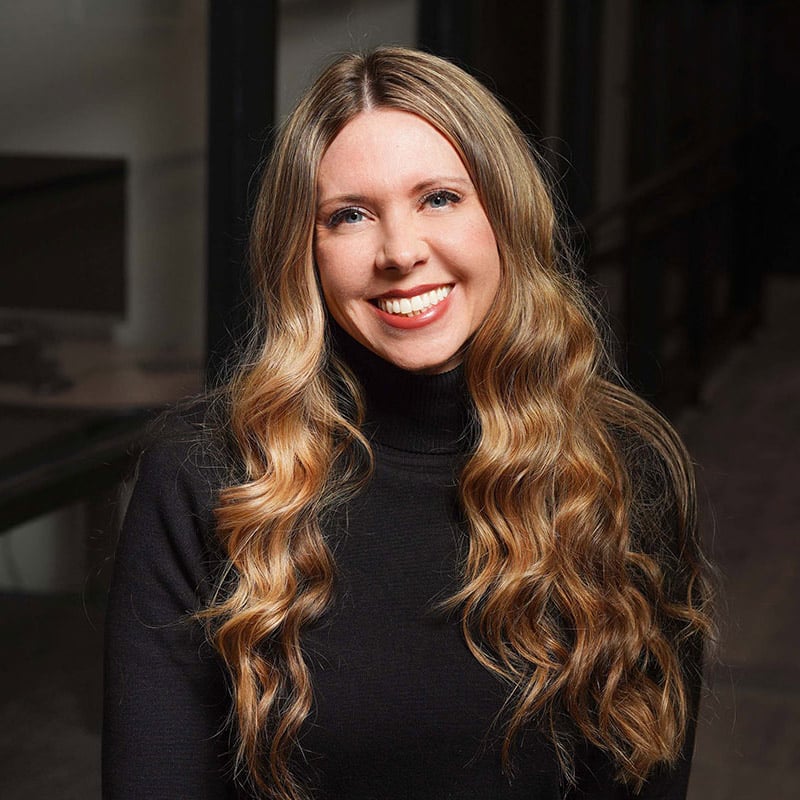 Courtney Henderson
SEO Strategist, Holland Adhaus
Courtney knows SEO is more than just a bunch of keywords and a checklist.
Meet Courtney
Level Up Your


YouTube SEO