You may have heard the term "media mix" thrown around in marketing conversations, but do you really know what it means? While it sounds complex, it simply refers to the variety of communication channels, both online and offline, that can be used to reach potential customers and build your brand.
Using a combination of different types of media can be an effective way to increase your online presence, engage with your audience, and boost ROI. With people consuming content in all different places, the importance of including a mix of communication channels is even more crucial. Let's break down what a media mix is and why it's crucial to have the right one for your marketing campaigns.
What Is Media Mix in Marketing?
The term refers to blending different types of media for a marketing campaign. It can include traditional media such as print, radio, television, and outdoor advertising as well as digital channels such as social media, email, and websites. In today's ever-changing digital landscape, businesses need to utilize a variety of channels in order to maximize their reach and ensure their messages are heard by their target audiences.
Types of Channels Included in a Media Mix
1. Traditional Media
Traditional media refers to the more well-known, established forms of marketing and advertising, such as television, radio, newspapers, magazines, and outdoor. Traditional media is still an effective, impactful tool for building awareness, boosting sales, and driving website traffic. Essentially, forms of traditional media do the heavy lifting toward brand development.
2. Digital Media
Digital media refers to online content delivery and includes things such as video, OTT, streaming audio, and display advertising such as banner ads. Digital media is an excellent complement to traditional media, delivering a more granular reach to specific audiences with targeted messages.
3. Social Media
Social media refers to platforms such as Facebook, Twitter, and Instagram that give users an opportunity to create and share content. Social media is an important part of any marketing strategy because it allows businesses to engage with their customers on a more personal level.
4. Search Engine Optimization
Search engine optimization (SEO) is the process of optimizing a website for Google's search algorithms so that it appears higher in the search results for certain keywords. SEO is important because it can help to increase website traffic and visibility for businesses organically.
5. Search Engine Marketing
Search engine marketing (SEM) or paid search refers to ad campaigns based on keywords people are searching. This is an effective way to drive traffic to a website by allowing businesses to target their ads to people who are already interested in what they have to offer.
6. Nontraditional Media
Beyond traditional and digital media lives a host of other communications tactics:
Experiential

marketing, where an audience can interact with your brand through an experience or event can

be an effective tool for engagement.

Digital media combined with a postcard provides an extra

touchpoint for an already interested consumer.

Influencer marketing, where brands partner with

individuals on social media who are aligned with their products, can help to build a niche

following.
Combined with other media, nontraditional tactics work well to enhance the brand message.
How To Determine Which Channels Are Right For Your Business
With so many options, deciding which media channels best reach your potential customers can be difficult. The key is to understand your target audience and then optimizing your media selections to make the most impact and reach people wherever they are in their customer journey. Some of the basic questions to consider include:
What are your goals?
Who are your target personas and where do they spend their time?
What content are they likely to engage with, and how can you contribute value?
What is the message?
What is your budget?
Once you have determined this, think of ways you can intertwine the various traditional and digital media channels. This can help ensure effective engagement with your target customers and higher ROI for your business.
The Benefits of a Proper Media Mix
There is a good reason why so many businesses today choose to use a media mix in their marketing strategy: it works. By reaching your audience where and when they are consuming content and continuing to use those channels that have been effective while introducing new mediums, businesses can be assured of increasing brand awareness, building relationships with their customers, and driving business growth. Additionally, having multiple channels allows you to measure performance more accurately so that you know what mediums work best for your business and those which are less effective. This allows you to tweak your next campaigns for maximum delivery.
The Importance of the Message
A key element in any campaign is the message. Be sure to keep in mind the importance of creating engaging content. Without an appealing message or creative delivery, even the perfect media mix won't be effective. Engage your ideal customer is essential.
If you're not sure where to start, the marketing experts at Holland Adhaus can craft the perfect media mix for you. We specialize in helping businesses connect with their customers through tried-and-true methods that get results. Let us put our experience to work for you so you can focus on running your business. Contact us today!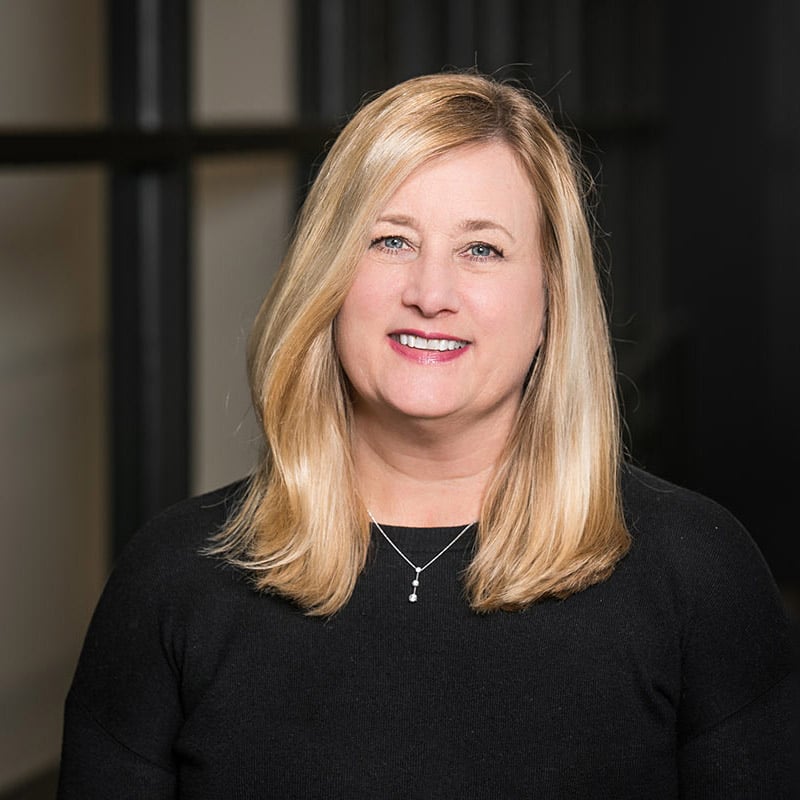 Lisa Specht
Media & Public Relations Director, Holland Adhaus
Lisa brings over 25 years of media planning and buying, public relations, event planning, project management, and account service to the Holland team.
Meet Lisa