Do you search for gifts online? Odds are, you most likely use Google.
As the most popular search engine in the world, it's no surprise that Google is used for the marketing and advertising of millions of products every day. By learning how to utilize the tools that Google offers, advertisers can boost their views and searches in order to maximize the success of their ad.
At Holland Adhaus, we use a lot of different tools to ensure our clients are getting the maximum search engine exposure. One of the tools we use for our retail clients is Google Shopping, which allows us to create campaigns and get more traffic to their websites.
Do Google Shopping campaigns work? Read on to learn how we used these ads to generate more revenue for one of our clients.
What are Google Shopping Campaigns?
Google Shopping campaigns provide more than a simple text ad to grab readers' attention—they show users a photo of your product, plus a title, price, store name, and more. By creating this kind of campaign an image of the product shows up at the top or right side of search results. This image shares the title of the product, price, name of the store, and more. With society becoming increasingly visual, the customer's eye is immediately drawn to images. By creating a Google Shopping campaign, clients get more traffic to their websites, better leads, and a broader online presence.
Google Shopping Campaign Case Study
Kotsovos Bridal, Furs and Prom is one such client who decided to use a Google Shopping campaign to boost their revenue. A long-standing client of ours, Kotsovos was previously only doing a Google Search campaign. This campaign was highly successful, so they decided to include a Google Shopping campaign as well to maximize their profits.
By incorporating a Google Shopping campaign, Kotsovos' products are now eligible to show up as an image that grabs the customer's attention. Once someone clicks on the ad, they're taken directly to the product page on the website. It's a win – win! You get to see the details of the item you searched for without having to go directly to the page itself.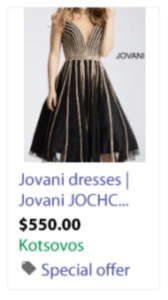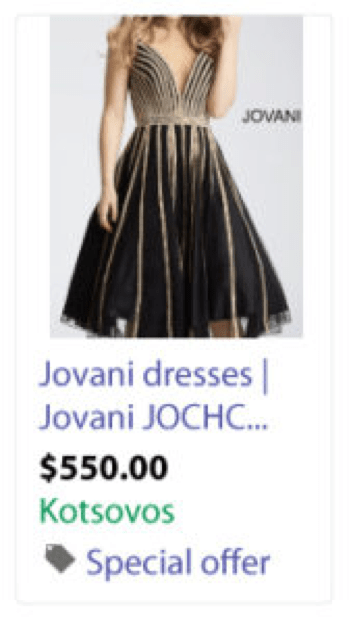 For example, let's say you want a Jovani-brand dress for prom. When you search related terms for what you want (such as Jovani, black and gold, etc.) you'll see a lot of options pop up that use those same keywords. If you click on "Shopping" at the top of the Google page, you'll be taken to a page with different brands all using Google Shopping campaigns.
This image is what you would see: an image of the product, the price, and retailer. By clicking the image, you would be taken to the retailer's website without having to go to their home page. It's easy, convenient, and makes your shopping experience more enjoyable!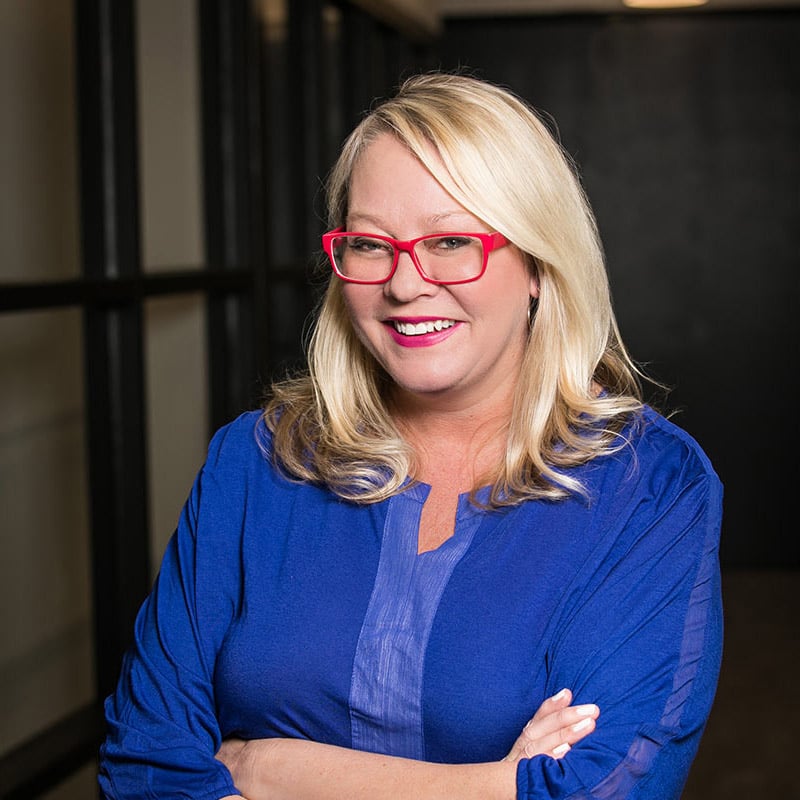 Melissa Morrison
Digital Marketing Manager, Holland Adhaus
Melissa consistently brings a unique blend of professionalism and joy to every project she does.
Meet Melissa
Level Up Your
Digital Advertising