Each day more and more businesses are turning to digital advertising as a way to reach clients. However, they often don't know where to begin. Many clients we come across at Holland Adhaus have no idea where to start when it comes to placing their digital buys. Rather than strategizing or thinking about how people interact with digital advertisements, they simply throw money behind one product and hope to begin seeing results immediately. Without strategy and design the likelihood of having a successful campaign is not high.
At the end of the day, the digital products we sell are the same that other companies sell. The ad space we purchase is the same as the ad space our competitors purchase. The attention to detail and technology as well as attention grabbing creative are what sets apart a highly successful ad from one that gets little-to-no interaction.
Some companies will boast about a high click through rate (CTR) but at the end of the day the clicks are not what matter. We would rather see site interactions and, more importantly, conversions. At Holland Adhaus, we set ourselves apart by focusing on the details and overall results rather than big numbers that don't mean a whole lot.
What sets us apart?
Pricing.
If the ad space and targeting capabilities are the same, why pay more?  Rather than placing buys through other companies, we work directly with a trading desk to run your ad campaigns. This means our markups are much lower than our competition.
Design.
We have our own in-house design team that will create your ads and can make quick changes. They are creative and have the experience to know what will stand out.
Strategy.
We will never simply throw money behind your digital idea. This is a waste of valuable time and finances that won't consistently lead to success. Instead, we explore options based on budget and goals. We will make recommendations and develop new ideas to make sure you are hitting your audience. You'll also never feel as though we're out of reach – we are local and 100% in-house so someone in Cincinnati is in charge of your account.
Flexibility.
We don't lock you into contracts or push products. If something isn't working or needs updated, we can change a strategy or creative idea in less than 48 hours.
Accountability.
Rather than relying on CTR and the standard metrics, we will look at the backend to make sure the products are working. Before launching any campaign, we gain access to your Google Analytics, so we can show results. We utilize UTM Codes, Conversion Pixels, and Tracking Pixels to record data and develop insights into your audience.
Remember, think with facts not feelings.
The biggest thing I have heard since entering the digital marketing industry 5 years ago is "but no one said they saw my digital ad." Too often, digital is compared to TV and radio. The fact of the matter is that you are going to reach more people with TV and radio, which is why they are great mediums for top of the funnel advertising and getting your word out. Digital is not going to get you the same reach but rather push people closer to the bottom of the funnel to make a sale. This is because digital is targeted and more strategic. Think about how you interact with digital on a daily basis. It will not be the same as the 25-year-old you are trying to reach in Blue Ash. We will help you reach your audience and track how they interact with your business digitally once they learn about you.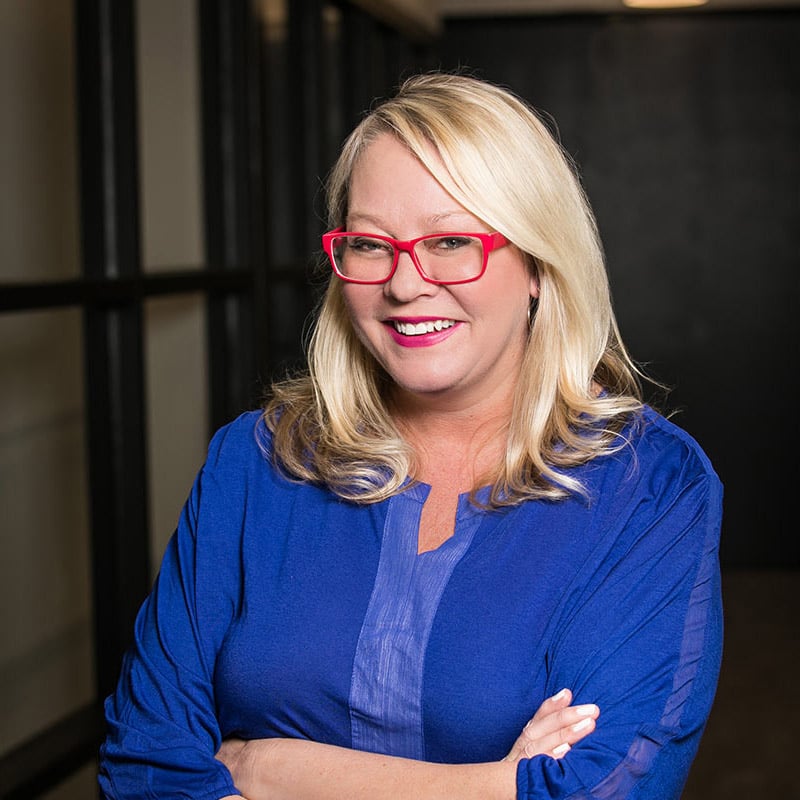 Melissa Morrison
Digital Marketing Manager, Holland Adhaus
Melissa consistently brings a unique blend of professionalism and joy to every project she does.
Meet Melissa
Level Up Your
Digital Strategy