Choosing A Media Buying Agency
Part 2 in a 2-Part Media Series
Once your media placement is decided upon, the last step in getting your creative advertising out to your target demographic is buying the media. This step involves negotiating with the vendor for the right price and the right placement. Learn more about media buying below.
Media Buying with Holland Adhaus
At Holland, we work to garner the best delivery on a buy within the client's budget framework. No matter your budget, we will work with you to get the best possible buy to get your message to your target audience. We will help you get the most out of your creative messaging. 
After we have determined your media placement, we then get to work on negotiating the rates with each vendor. We also negotiate for extras (bonus spots, extra promotions, homepage takeovers) to give more for your dollars to enhance your campaign. Finally, after we have gotten you the best placement and price for your messaging, we complete the buy.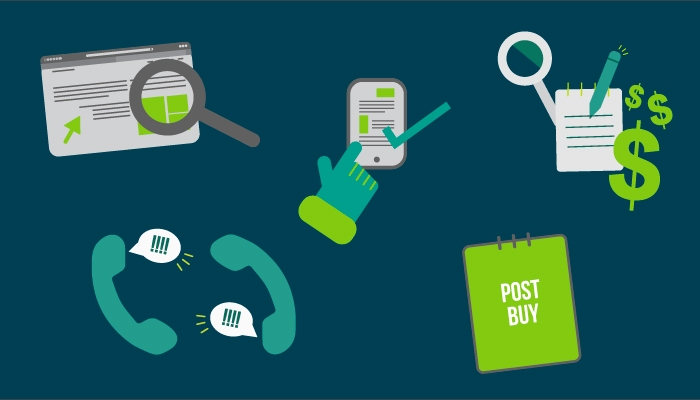 However, once the buy is competed, our job is far from over. Our post-buy process includes, but is not limited to:
Monitoring the buy

 

Staying in touch with reps to ensure things run as scheduled

 

Running a post-buy on the schedule to make sure it delivers against the projected plan
Asking for make-goods or credits or additional spots on the next flight should it not deliver against projections

 

Pulling a post-buy analysis report that we include with our monthly or quarterly reporting to our clients

 
At Holland, we work hard on our clients behalf. Our media experts have experience on both the vendor and buyer sides of the industry, so we know how to give the best possible service to our clients. Additionally, as a full-service agency, we can help ensure your campaign is working through every element of advertising. 
We want to work as your partner to build your brand through media. Our philosophy is to go beyond just ratings and impressions to find the solutions to build relationships for our clients. If you're interested in working with the media experts at Holland Adhaus to create a custom media plan, don't hesitate to reach out and connect with us today.