Bing Ads vs. Google Ads: Which is Right for Your Business?
If you're thinking about running a pay-per-click (PPC) advertising campaign to promote your business, you might be wondering which platform is right for you: Bing Ads or Google Ads? Both platforms can be effective in helping your business grow, but they each have their own distinct advantages and disadvantages.
Google is the clear leader when it comes to online search, commanding about 80% of the market share worldwide. That gives businesses that advertise on Google a definite advantage when it comes to reaching potential customers. However, Bing should not be discounted; even though its market share is smaller, it still reaches a significant portion of the population. And while Google may have more users overall, Bing users tend to be more affluent and have higher incomes, making them an attractive target market for many businesses.
It's also important to consider the demographics of each platform's user base when deciding which one to use for your business. Google's user base tends to be younger, while Bing's users are typically older. Fifty-four percent of Bing users are reportedly over the age of 45. Why is this important? Depending on your business, this could be a key audience for you. Maybe you're looking to target older buyers or customers with more disposable income. This is important to keep in mind when crafting your ads; if you're targeting millennials, for example, Google Ads may be a better option than Bing Ads.
In short, they are essential for both attracting visitors to your website and ensuring that those visitors convert into customers.
Bing Ads and Google Ads: Pros and Cons
Let's take a closer look at the pros and cons of each so you can make an informed decision about which one is right for your business.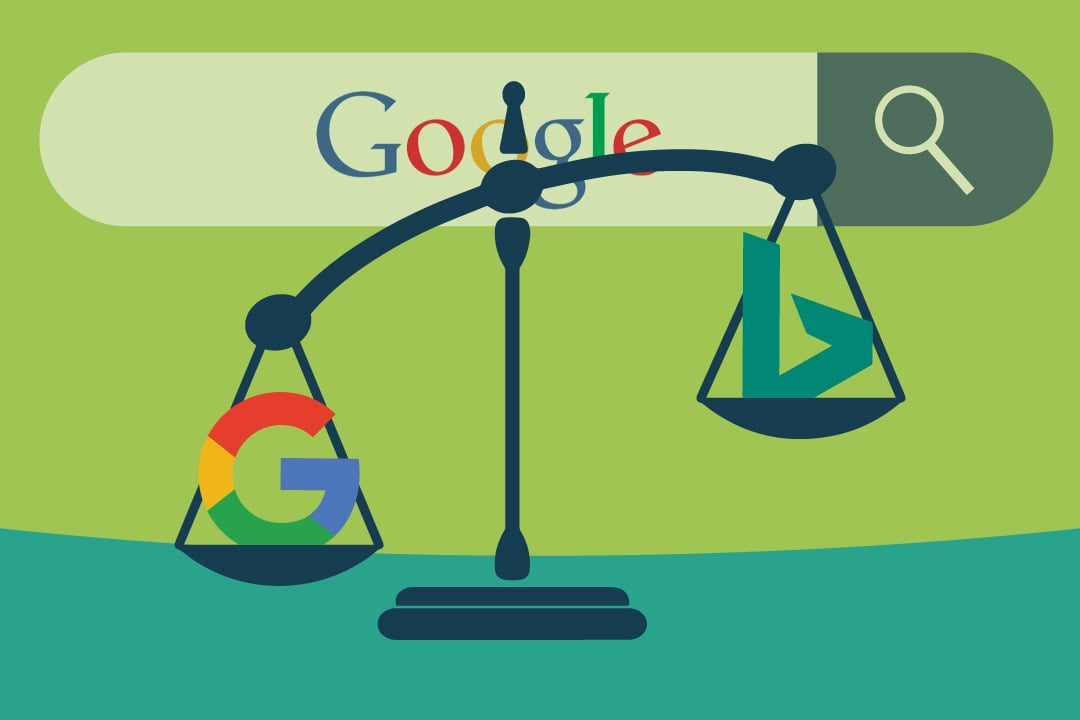 1. The go-to search for online search
Thanks to its massive reach and advanced targeting capabilities, Google Ads is an extremely powerful marketing tool. As a result, it's no surprise that Google is the clear leader in the online search market, commanding about 80% of the market share worldwide.
2. The power and reach of the Google Display Network
The Google Display Network is comprised of over two million websites, catering to 90% of internet users. This means your ads are served up to people as they browse websites, apps, and Google-owned properties (such as YouTube and Gmail).
3. Better conversion rates
Not only is their reach bigger and broader than Bing's, but generally, Google Ads has the upper hand on conversation rates. Of course, every campaign and industry standard is different. But overall, Google Ads' average conversion rate is 3.75%, while Bing Ads is around 2.94%. Higher conversion rates mean more potential leads for your business.
Google Ads: Cons
1. Stricter regulations
Compared to Bing Ads, Google Ads tends to be much stricter about the content of your ad campaigns. This includes restrictions or even bans on specific ads for alcoholic beverages, gambling, political issues, and adult-themed content.
2. You need to have a good understanding of how Google Ads works
In order to be successful with Google Ads, you need to have a good understanding of how the system works. This includes understanding how keyword bidding works, how ad ranking is determined, and how to create effective ads. If you don't have a good understanding of how Google Ads works, you're likely to waste a lot of money on ineffective campaigns. Did you know Holland Adhaus is a Google Premier Partner? Our digital marketing experts are Google Ads masters who know what it takes to create and maintain a successful campaign.
3. You need to be constantly monitoring your campaigns
Another downside of Google Ads is that you must constantly monitor your campaigns to ensure that they're performing well. This means checking your campaign results on a regular basis and making adjustments as necessary. If you're not willing to put in the time to do this, then Google Ads is probably not right for you. (Sound like a lot of work? See above.)
Google Ads would be a good choice for:
Companies looking to drive a high volume of leads, quickly
Companies looking for audience members in the Decision stage of the Buyer's Journey
Companies with images, videos, or creative assets they want to highlight
Companies looking to expand brand awareness and build their audiencs
Companies willing to invest more money into their paid advertising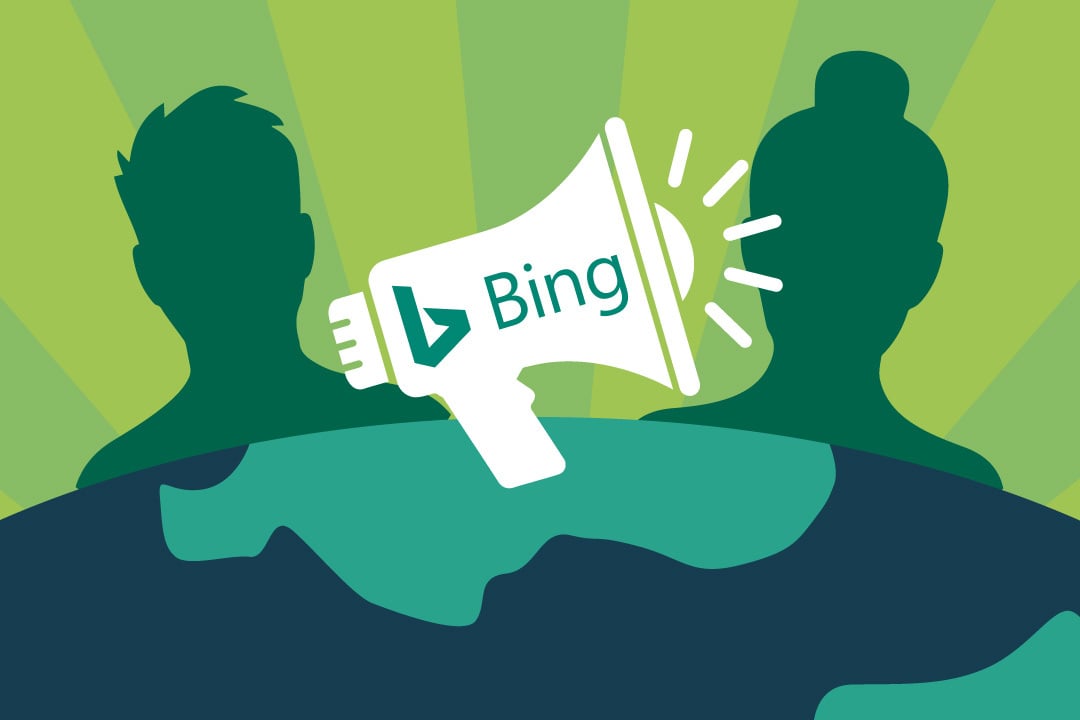 1. You can reach a different—and possibly more receptive—audience
While Google still dominates the search engine market, Bing is slowly but surely gaining ground. According to StatCounter, as of September 2022, Google holds a 77.56% market share while Bing holds a 14.99% market share. That might not seem like much, but it represents a significant increase from just a few years ago; in September 2019, Google held an 81.89% market share while Bing held an 11.6% market share. So, if you advertise on Bing, you'll have the chance to reach an audience that might not be exposed to your ads on Google.
Plus Bing, which is owned by Microsoft, has three search engines — Bing, Yahoo, and AOL — so when you advertise on one platform, your ad is actually seen on all three.
2. You might pay less per click
Due to the smaller number of advertisers bidding on keywords on Bing, the cost-per-click (CPC) is often lower than it is on Google—sometimes as much as half to five times less. Because clicks are cheaper, advertisers get more for their dollar. The average cost-per-click on Bing Ads can be up to 70% lower compared to AdWords. So, if you're working with a limited budget, Bing Ads might be the better choice since you'll likely get more bang for your buck.
3. There's less competition
Because there are fewer advertisers on Bing than there are on Google, you'll face less competition when bidding on keywords. This means it'll be easier for your ads to stand out and get noticed—and that can lead to more clicks and conversions. A Search Engine People study found that in the automotive industry, CPCs were 32.5% lower on Bing PPC than Google, and in the insurance industry, 59.2% lower.
Bing Ads: Cons
1. Few people use it
The biggest downside of Bing Ads is that fewer people use the Microsoft search engine than they do Google. This means that even though CPCs are lower on Bing than they are on Google, you'll likely reach fewer people overall with your ads since there are simply fewer people searching on Bing in the first place.
2. It takes longer to get approved
Another potential downside of choosing Bing Ads over Google Ads is that it can take longer to get your account approved and your ads live on the platform so keep that timeline in mind when planning your campaign launch date.
Bing Ads would be a good choice for:
Companies with smaller budgets for paid advertising
Companies without images, videos, or creative assets they want to highlight
Companies targeting older audiences or with more expensive services/products
Consider Both Bing and Ads Google Ads for PPC
While many PPC advertisers view the two platforms as competitors, they actually work best hand-in-hand. Google undoubtedly has most of the search market, but as you can see, Bing advertising shouldn't be forgotten. Rather than Google Ads vs. Bing Ads, marketers should be thinking Google Ads plus Bing Ads.
Both Google Ads and Bing Ads offer benefits that can be helpful for small businesses. The platform (or platforms) you choose will depend on your advertising goals and the demographics of your target market. By taking the time to understand the key differences between these two platforms, you can make an informed decision about which one is right for your business.
Interested in learning more about how Holland Adhaus can set up and manage your Google Ads, Bing Ads or both? Contact us today!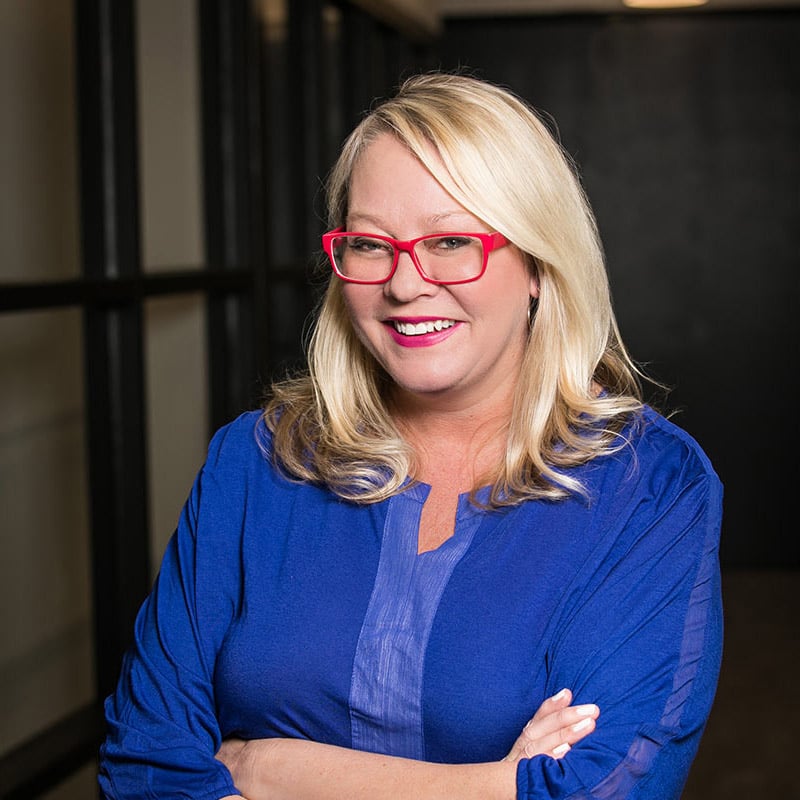 Melissa Morrison
Digital Marketing Manager, Holland Adhaus
Melissa consistently brings a unique blend of professionalism and joy to every project she does.
Meet Melissa
Level Up Your


Bing Ads and Google Ads