Many individuals went through several phases of processing the threat of COVID-19 before coming to accept it. Businesses are no different. If you look at a company's social media or website, you'll probably see the progression of their reactions. It started with posts on how they are taking the threat seriously but continuing to operate. Then came the posts about the extra measures they were taking. It then evolved into limited store hours and finally became only open for carryout or prescheduled showings.
Businesses everywhere were, and are, fighting to keep afloat and keep revenue coming in so that they can take care of their employees. It has become very evident that in order to remain viable, businesses have to evolve to fit the buying behaviors of 2020.
For some, updating their website to reflect the current state of the world is lower on the list of things they need to worry about. Loyal customers and word of mouth marketing are still what keep businesses afloat, but with the convenience of online shopping and new technologies, it was only a matter of time until this reliance on loyal customers would not be enough.
Many businesses have transferred to a completely online model until they are able to open their doors again. If you don't have a website, then your product isn't being seen. If you don't have a social media presence, then you don't have the means to communicate with your loyal customers. If you don't capture your products in a meaningful way with photos or videos, then you have no way to draw new customers. If you don't have any reviews, then you have no way to show a potential customer why they should choose you over the other guys.
The businesses suffering the most negative impact are those that relied solely on in-store traffic. And unfortunately, this will continue to be the case. So how do you adapt?
Website
Having a platform that allows you to provide updates and showcase your services is a necessity. If a user doesn't find what they are looking for on your website, they are simply going to move on to the next one. Building a strong website with visual appeal is important, and having the ability to update quickly is crucial.
Believe it or not, there have been businesses that I have wanted to support during this quarantine (#shopcincylocal) but decided to go elsewhere because I was unsure if they were offering carryout. If you aren't going to take the time to update your website, then customers aren't going to take the time to check out your business. To expect otherwise is unrealistic considering how many digital options there are.
Social Media
Every business has loyal customers. Cash flow is crucial to a business operation and nothing gets that needle moving like word of mouth. But what happens if you aren't top of mind with that loyal customer? At Holland Adhaus, we have seen this during physical distancing since users aren't able to come in or talk with their friends or family as much.
Social media is the best way to communicate updates to your customers for free. Not everyone is a social media guru (many businesses don't even have a Facebook), but to not take advantage of a platform that connects potential customers with you and allows you to give news to them is baffling.
Unfortunately, a lot of businesses realized this too late and have just begun posting. This is better than nothing, but it takes time and effort (and sometimes money) to build a follower base that is large enough to make a significant impact. Users don't just follow because you want them to, you have to provide offers or interesting content.
Content
I'm not sure who coined the phrase, "content is king," but it really is true. Think about the brands or websites that you visit. Do they have a high visual appeal? Interesting articles? Video content? They most likely do. Google recognizes this and rewards good content with high ranks in search engine results.
Would you visit a website that is poorly built, disorganized, and not visually appealing? If not, why would your customers? Highlighting what makes your business unique and providing value to the customer is what drives sales. Most of this can be done on the new iPhone but if you really want to set yourself apart, you should hire a writer or photographer. For example, while browsing restaurants to support during the quarantine, it amazed me how many businesses didn't have a single photo of their food. There are too many other options! You have to set yourself apart.
Reviews
Google has changed their focus to keeping users on google.com. You can see this by the changes to their layout and how far down the organic section is on the search engine results page now. If you Google a question, the results on Google will answer it for you without even having to click through to a website.
So, what does that mean for businesses? The Google My Business platform operates in a similar fashion. It gives a user all the tools needed to contact and make a decision on which business to choose. Optimizing this piece allows you to appeal to a potential customer. Adding images and confirming your hours will make a much better customer experience.
The most important part of Google My Business is the reviews. This helps ensure you rank higher, but more importantly, it gives a vow of confidence to a potential customer when they come across your business. This is another reason that a user who isn't familiar with your services might decide to choose you.
What to Do
If you wanted to, you could set up and manage a website, social media, content, and reviews for your business for a relatively small price. Figuring out the "opportunity costs" related to these items is something I would recommend for every business. If you do not have the time or personnel to do this, Holland Adhaus is happy to assist. We offer a full suite of marketing services and new ideas. Let's start a simple discussion on how we can enhance your business.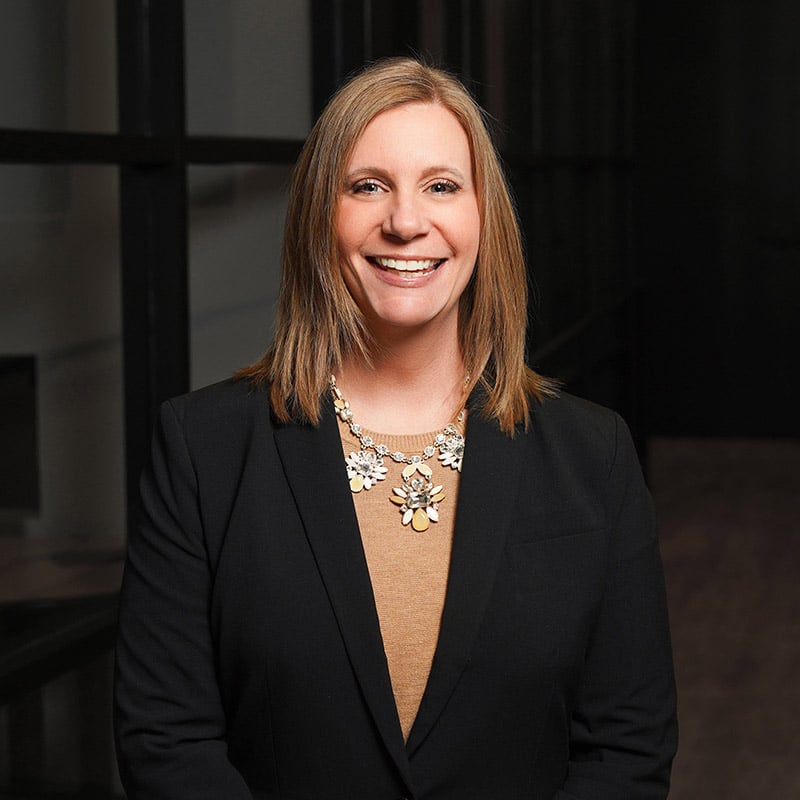 Lisa Lickert
Chief Client Officer/Partner, Holland Adhaus
Lisa finds the fun and opportunity in everything she does; from the mundane tasks to the biggest challenges, there's always a way to find joy and prosperity.
Meet Lisa
Level Up Your
Digital Strategy