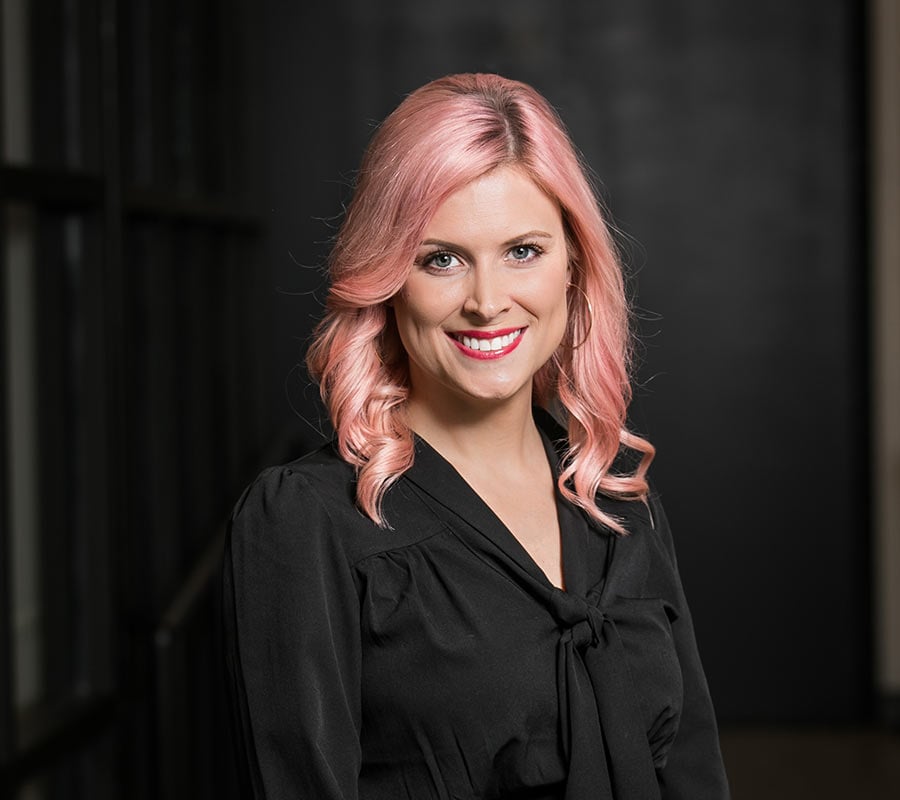 SENIOR VICE PRESIDENT
Leads the Midnight Society in all creative endeavors, including copywriting and editing, graphic and web design, and production.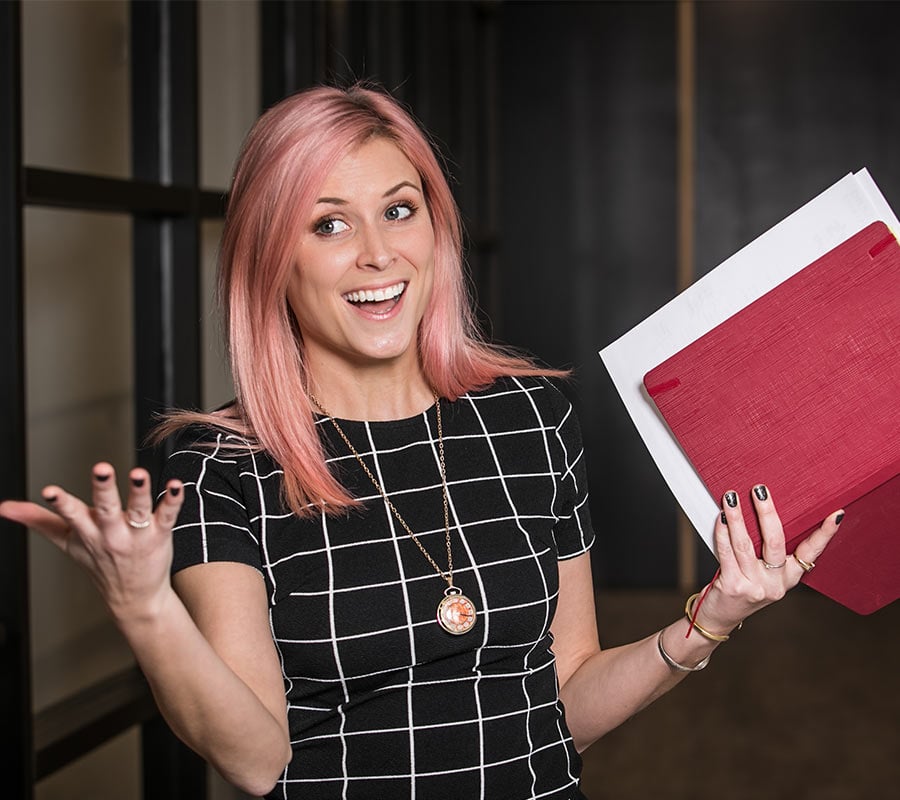 DIRECTOR/PRODUCER
Heads up concept generation, scripting, storyboarding, logistics, and on-set directing for video and radio work.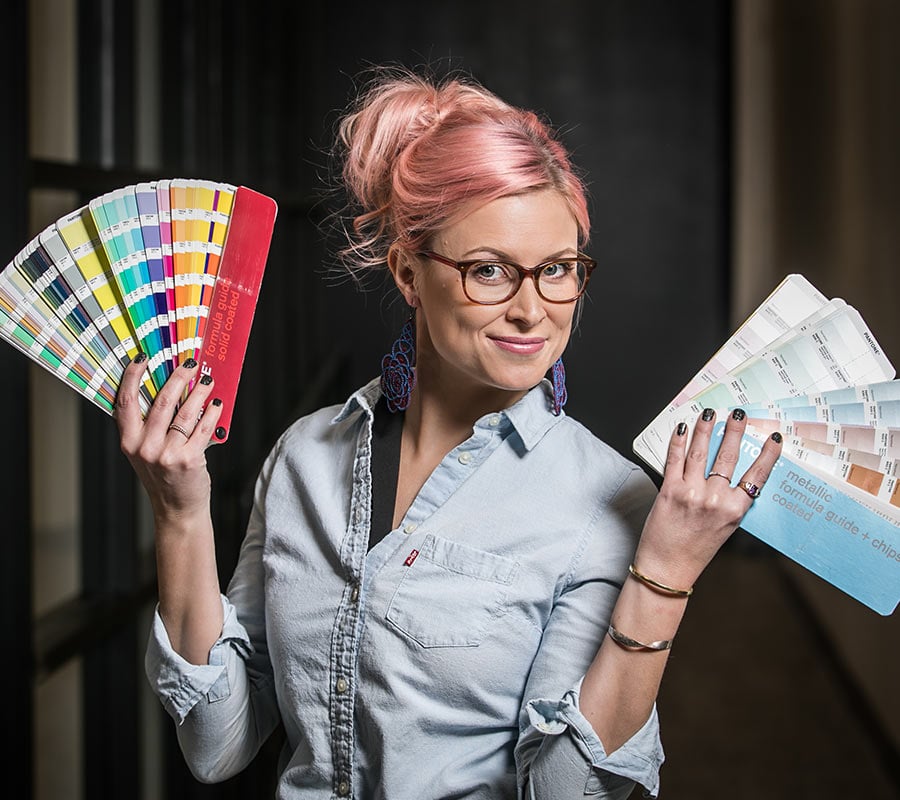 CREATIVE DIRECTOR
Designs logos, collateral, print ads, websites, promotional items, and social media graphics.
Allie brings a sense of creativity to everything she does, always thinking about how we can do it differently and better the next time around.
Her drive as well as her extensive background in traditional and creative marketing, make her a perfect fit as our Creative Director! She is both passionate and hard-working.
Since earning her degree in Integrated Strategic Communications from the University of Kentucky, Allie has held positions providing communication, marketing, and creative direction and design for clients in many different sectors including the arts, healthcare, education, non-profit, event, and association management. She enjoys taking a complex message and distilling it down to what is most important, and then finding new and exciting ways to share that message with the right audience.
Allie leads our graphic design team, but she's frequently working on the designs herself. She has always had a passion for good design and a meticulous attention to detail, admitting to straightening pictures in other peoples' homes when no one is looking. She takes the saying "There is no job too big or too small" to heart. If she doesn't know how to do something, she will learn, and she's always willing to work alongside her team on any project.
Allie has experience in all aspects of video production from concept generation, scripting, and storyboards to logistics and on-set direction. In addition to her experience with professional actors, models, and dancers, she has corralled children as well as dogs and an angry cat or two. When an extra set of hands is needed (literally we mean hands) she's been known to hold products or plates of food during shoots and is considering moonlighting as a hand model. Allie also has voice over experience and is available for hire.
She is always on the lookout for her next big venture (not just professionally.) When she's not at work, she's at her other full-time being the mom to her sassy four-year-old daughter. If she ever finds free time, she enjoys restoring furniture, traveling, and seeing live music. She also enjoys art, all things hand-made, gardening, dancing, Cincinnati sports (especially FC Cincinnati) and the food and culture the city has to offer.
Want to talk? Contact me